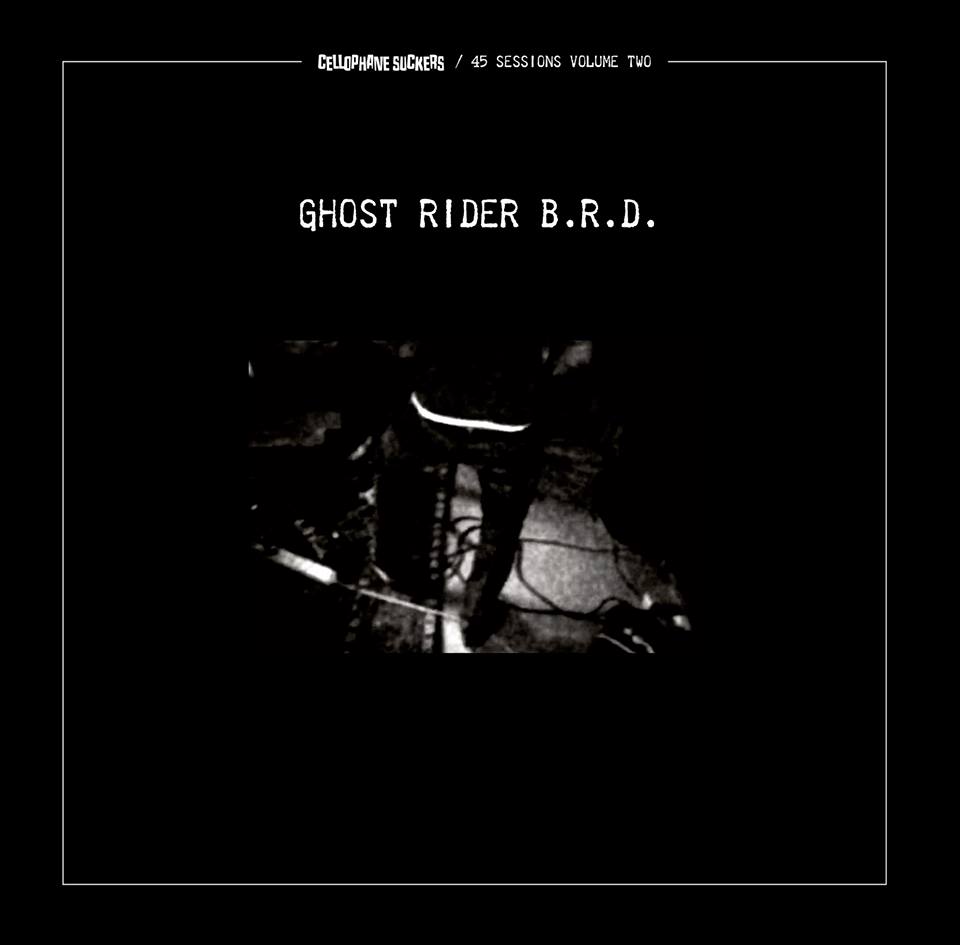 CELLOPHANE SUCKERS

-

GHOST RIDER B.R.D.
Tracklist
A1. Rising
A2. Take It Out
A3. Out of Grace
A4. Over The Edge
A5. Already Fucked Up
---
B1. F.Y. Blues
B2. Soulfood
B3. Wer Du Bist
B4. Death Monkey
Part Two of the Cellophane Suckers' 45 RPM session series, 9 Tracks!
WHITE VINYL running on 45RPM!