All The Way With Spencer P. Jones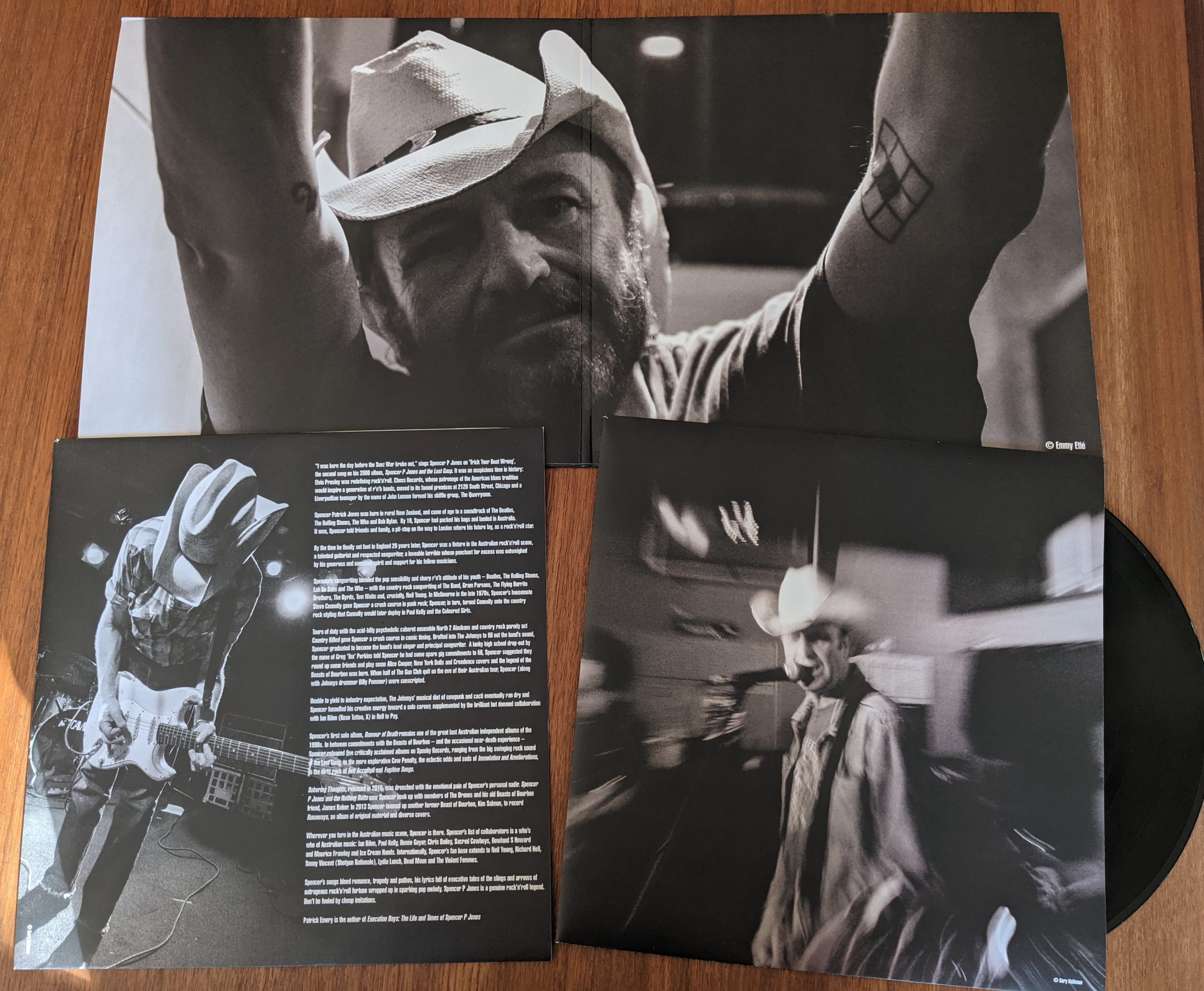 A Tribute to Spencer P. Jones, here's a project we've been working on for years.
Finally, it will be released as a double LP (gatefold cover, printed cover, poster in 60 x60 cm format, beautiful photos of Spencer signed Emmy Etié, Garry Hallenan and Liz Reed), including a very limited edition of white vinyls.
Spencer himself worked on selecting the covers on this first volume, with the help of James McCann, until his disappearance on August 21, 2018.
Spencer plays and sings on some tracks. It produces a few more. Loki Lockwood has mastered the whole.
The contributions have been numerous and prestigious: VIOLENT FEMMES , CHICKEN SNAKE, THE DRONES, HITS, ADALITA, KID CONGO & THE PINK MONKEY BIRDS, CHRIS BAYLEY, ALEJANDRO ESCOVEDO, JOHNNY CASINO, JAMES McCANN & THE NEW VINDICTIVES, HEAD ON, GENTLE BEN …
This record will be released on October 28th, Spencer's birthday.
Pre-order your copy here!