After the Binic Folks Blues Festival, there's some more of Binic… at Rennes!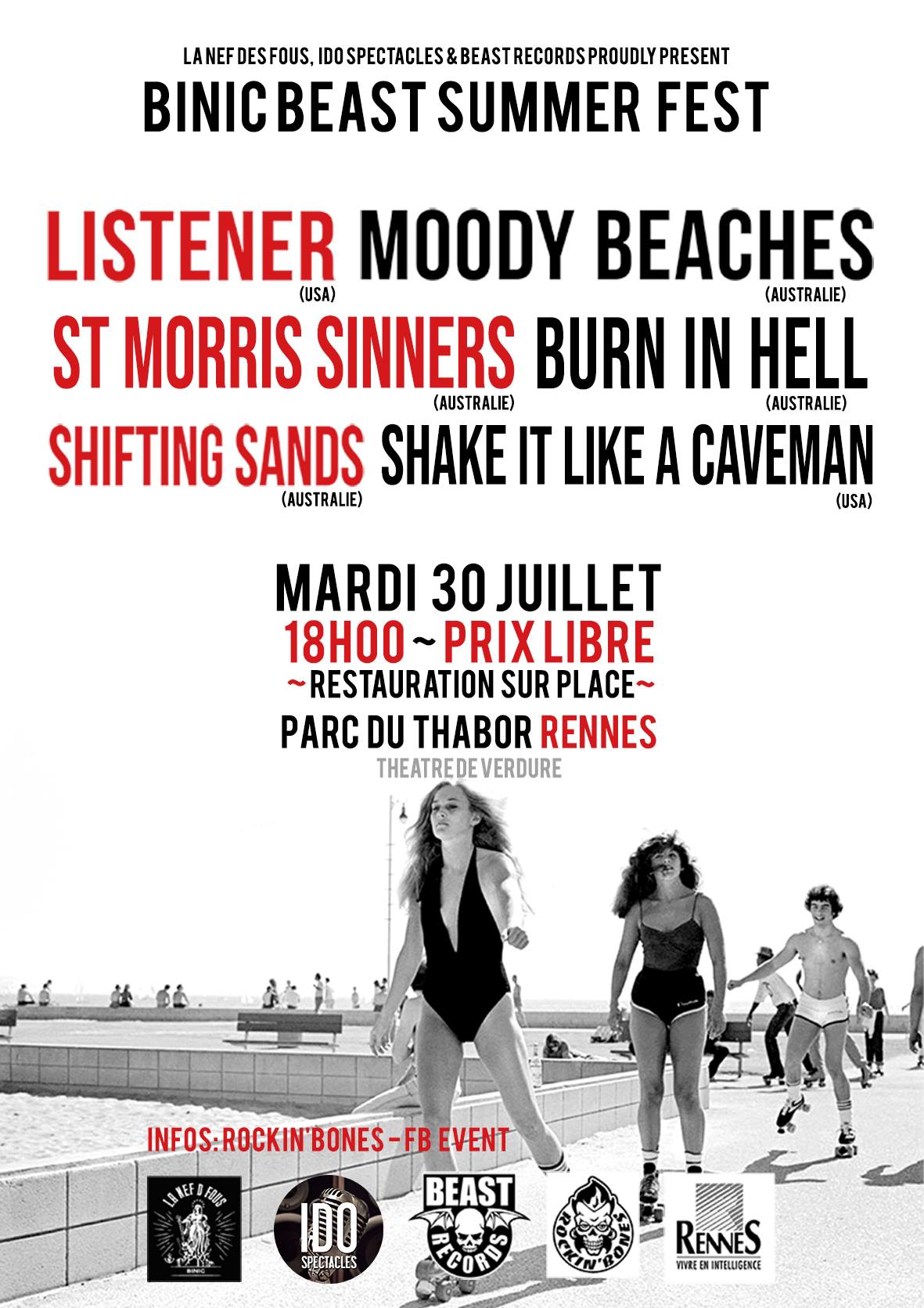 See you on the 30th of july at the Parc du Thabor, Rennes from 6 pm to… late!
With Listener (USA), St. Morris Sinners (Aus), Moody Beaches (Aus), Burn In Hell (Aus), Shifting Sands (Aus) and Shake It Like A Caveman (USA).